Acupressure Points Guide: 38 Points for 175 Injuries & Illnesses
Acupressure is an easy to learn, easy to use healing method based on ancient Chinese theory of energy meridians.
Most people are familiar with the basic concept of using acupuncture needles to influence these energy meridians and bring about bodily healing. But you can also use your fingertips as well, with no need for needles or a trained practitioner.
On this page you'll find a complete acupressure guide for a variety of injuries and illnesses.
When just a body part is listed (hand, foot, chest, etc) instead of a particular illness, that means that those points will be effective at promoting healing of any injury in that part of the body.
Acupressure Instructions
To conduct acupressure, apply deep, probing pressure to the specific points of the body listed below. Use your fingertips or knuckles to apply this pressure. To maximize effectiveness, apply steady pressure to each point for about three minutes a piece.
Do not use an acupressure point if the point is under a mole, wart, varicose vein, bruise, cut, or if the skin at the point is injured in any way.
The Full List of Acupressure Points
1. Large Intestine 1
2. Pericardium 9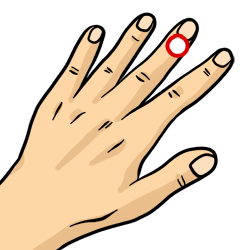 3. Triple Energizer 5
4. Lung 11
5. Large Intestine 4
6. Lung 7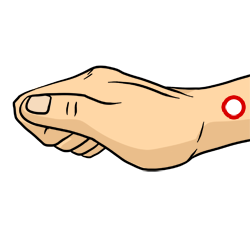 7. Pericardium 6
8. Heart 7
9. Lung 9
10. Lung 5
11. Large Intestine 11
1. Kidney 1
2. Liver 1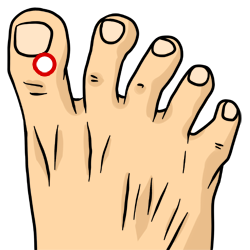 3. Liver 2
4. Liver 3
5. Stomach 45
6. Stomach 44
7. Bladder 60
8. Gallbladder 35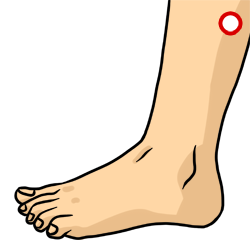 9. Kidney 3
10. Spleen 6
11. Bladder 65
12. Stomach 36
13. Bladder 54
1. Bladder 2
2. Extraordinary Point 3
3. Extraordinary Point 2
4. Large Intestine 20
5. Triple Energizer 17
6. Bladder 10
7. Gallbladder 20
1. Triple Energizer 15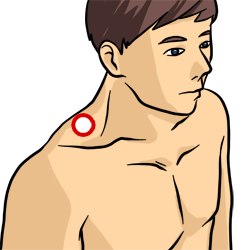 2. Triple Energizer 14
3. Extraordinary Point 1
4. Governing Vessel 14
5. Bladder 21
1. Conception Vessel 14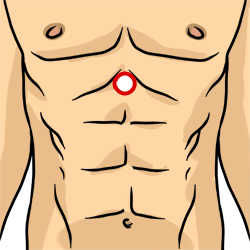 2. Conception Vessel 6 (upper) and 4 (lower)
The Big List of 175 Injuries & Illnesses Treatable by Acupressure